GutSense® H+
Gut health & immune support probiotic for humans
GutSense H+ is a dairy-free prebiotic and probiotic supplement for people formulated with 9 clinically proven probiotic strains and high-quality, certified organic, natural ingredients to support healthy digestion and immune function.
FREE SHIPPING on orders over $129
Secure Checkout
Fast Shipping
Money-Back Guarantee
Sold by Dr. Dobias USA, LLC

GMO Free Ingredients

Made in the USA, Canada & Norway

Recyclable & Glass Packaging

Certified Organic Ingredients

Natural and Plant Based

Completely Drug Free
Save on all human essentials
Buy multiples or add other Dr. Dobias original canine or human products to SAVE AN ADDITIONAL 5-15%.
GutSense H+ is an important part of the Fab4, the essentials you need to live a long and healthy life. Add all essentials to your cart and save with Smart Bundle Pricing:
Buy More,
Save More! *
Buy 2 products to receive 5% off, buy 3, save 10%, buy 4 products or more to get 15% off! * When you purchase multiples of the same or varied products
GutSense® H+ contains:

GutSense® H+ contains:
Probiotic bacteria strains
Lactobacillus Acidophilus, Lactobacillus Plantarum, Lactobacillus Reuteri, Lactobacillus Rhamnosus, Lactobacillus Brevis, Lactobacillus Helveticus, Bifido Bifidum, Bifido Longum, Bifido Breve
Organic herbs blend
Organic Peppermint, Organic Cilantro Leaf, Organic Ginger Root, Organic Dandelion Leaf/Root, Organic Cumin Seed
Inulin (prebiotic component)
The GutSense® H+ Story

The GutSense® H+ Story
The link between gut health and your immune system
Your gut microbiome is home to trillions of bacteria that support healthy digestive, immune, and nervous system functions.
Having an optimal balance of good bacteria in the gut is essential to staying healthy and preventing disease, yet it's not always easy to achieve. Modern life factors like processed and nutrient-depleted foods, toxins, stress, the use of antibiotics and a sedentary lifestyle, can cause severe gut flora imbalance and weaken your immunity.
Poor gut health usually coincides with chronic digestive issues that impact the whole body, quality of life and lifespan.
Research shows that an imbalanced microbiome may increase the likelihood of viral infections, allergies, liver disease, depression, anxiety, chronic heart conditions, autoimmune disorders, and even cancer.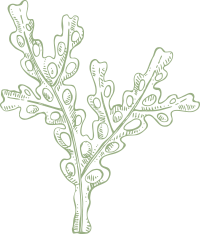 Whole Food
As nature intended. We only use all-natural, top quality ingredients!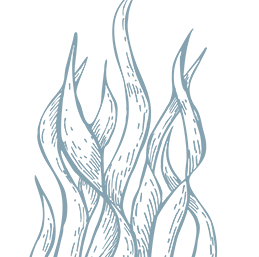 Fermented
Raw food goodness is packaged in each bottle. GutSense H+ is naturally cultured and fermented for optimal bioavailability.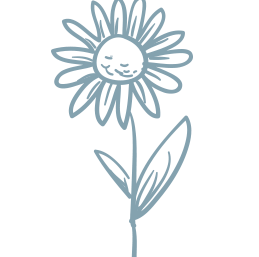 Certified Organic
GutSense H+ is made according to USDA certified organic standards and made with top-quality ingredients.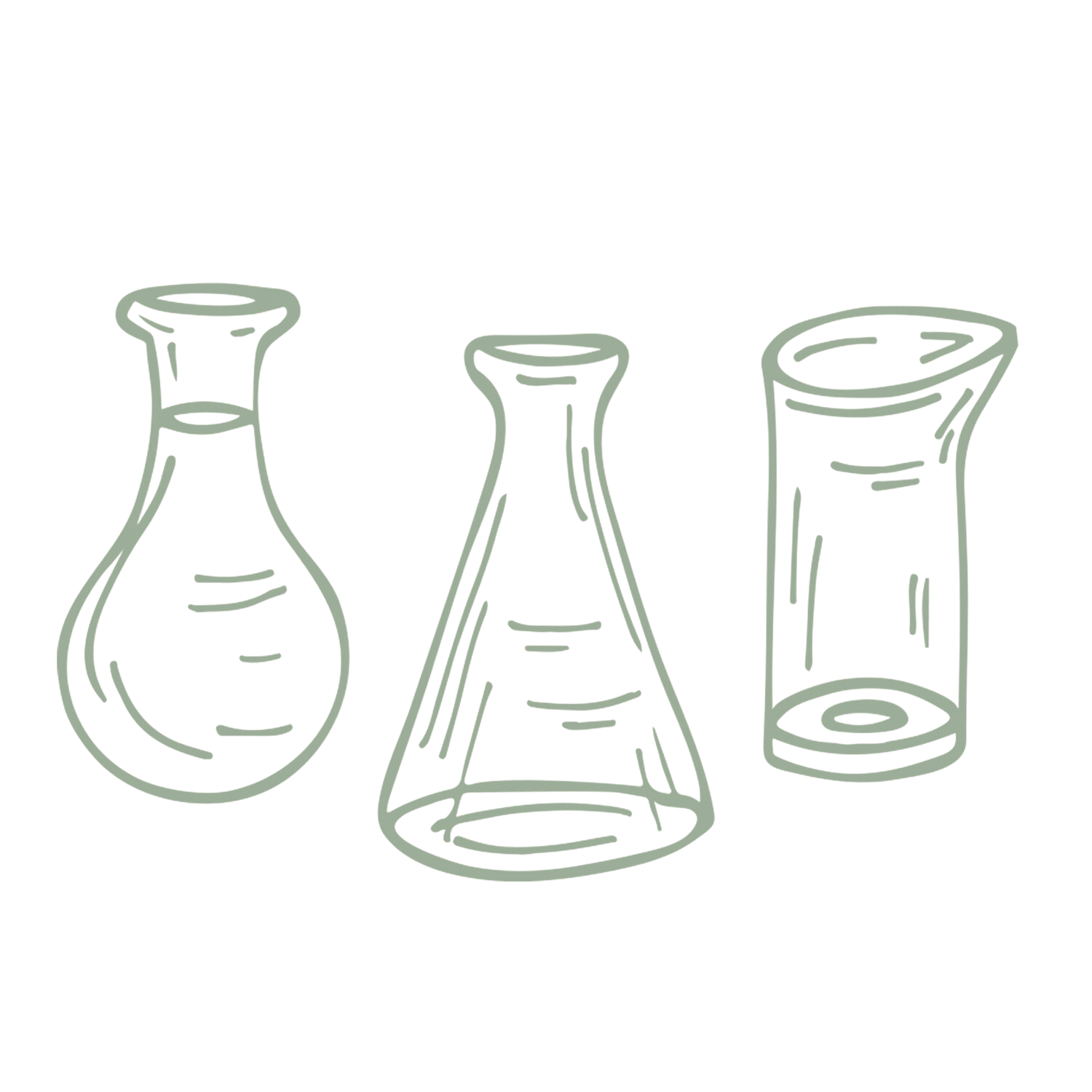 Packaged in Glass
GutSense H+ is packaged in glass to preserve the ingredients, prevent plastic leaching into the product and to protect the environment.
Restore your gut and take control of your health

Restore your gut and take control of your health
GutSense H+ is a non-dairy multi-strain probiotic supplement designed to stimulate the growth of healthy gut bacteria, relieve digestive discomfort, gut inflammation, bloating, constipation, and boost your immunity and mood. It is formulated for all ages and also supports individuals with chronic indigestion, Crohn's disease, leaky gut and other digestive tract conditions.
Our probiotic formula also includes prebiotics, which help the friendly bacteria in your digestive tract thrive and fight off harmful pathogens.
Unlike most probiotic supplements, GutSense H+ is enriched with a unique blend of organic medicinal herbs that can improve digestion and nutrient absorption, regulate bowel movements, and gently detox your body from toxins and heavy metals.
Why You Should Choose GutSense® H+
Give your digestive tract some extra love with GutSense H+ and jumpstart your journey to better health and well-being!


Safety & Testing
We follow several key steps to ensure that GutSense H+ is safe and toxin-free.
Lab-tested for purity and potency
Made from high-quality ingredients
Subjected to additional batch testing to confirm lab results
Packaged in glass to prevent plastic chemicals from leaching into the product
Sustainably Harvested, Certified Organic Ingredients:
All of our ingredients are sourced from trusted suppliers, certified organic when possible, and rigorously tested to ensure quality. We do not source from countries that are known to tolerate widespread animal abuse.
Administration

Administration
GutSense H+ contains 60 capsules and lasts up to 30 days. One adult serving has 2 capsules and 20 billion CFU of live probiotic bacteria.
Suitable for adults and children. We recommend taking GutSense H+ shortly before eating or with a meal. This helps the probiotic bacteria survive stomach acids to provide maximum benefits for your gut health.
Always refrigerate GutSense H+ after opening to extend shelf life and ensure maximum potency.
Dosage Recommendation:
Take 2 capsules daily and double your dose during an episode of indigestion or diarrhea. Consult your healthcare provider for individualized recommendation.
Suitable for children older than 6 months. Give half of the daily adult dose to children 6 months to 10 years. Children over 10 years can be given the full adult dose.
* Disclaimer: GutSense H+ is not intended to prevent, treat or diagnose any medical conditions. Taking probiotic supplements for gut health should not be used as a substitute for a varied and balanced diet and healthy lifestyle.
Buy multiples or add other Dr. Dobias original canine or human products to SAVE AN ADDITIONAL 5-15%.
FAQs
Where is GutSense H+ made?

GutSense H+ is made in the USA in a state-of-the-art facility that uses a patented non-dairy probiotic manufacturing process from Italy.
How do I store the product?

GutSense H+ should be refrigerated after opening to prolong shelf life and ensure maximum potency of probiotic bacteria.
Does GutSense H+ contain any allergens?

GutSense H+ doesn't contain dairy, eggs, fish, crustaceans, tree nuts, peanuts, or wheat. Our human probiotic supplement is gluten and soy-free.
Are GutSense H+ probiotics vegan?

Yes, our probiotic supplements are suitable for vegan and vegetarian diets. The culture media used to grow the probiotic bacteria for GutSense H+ includes organic molasses, active and inactive yeast, organic rice protein, papain, and bromelain.
What are probiotics good for?

Probiotics are essential for maintaining a healthy microbiome by promoting the growth of good bacteria in the gut and boosting the immune system.

Taking probiotics is known to have several benefits for your overall health and well-being, including improved digestion and nutrient absorption, reduced gut inflammation, regular bowel movements, strong immunity, healthier skin, and a better mood.

At the same time, probiotics have been shown to help manage and relieve the symptoms of digestive disorders such as inflammatory bowel syndrome (IBS), Chron's disease, and ulcerative colitis.
Should I take probiotics every day?

Taking probiotics on a daily basis is not only safe, it's generally recommended to help boost your gut health, immune system, and overall mood.

There are three key steps you should follow to enjoy the maximum health benefits of probiotics:
🥬 Have a balanced diet and provide your body with the essential nutrients it needs
💤 Maintain a regular sleep schedule to allow your body and mind to rest
🏃 Build an active lifestyle for better energy levels, mood, and overall well-being
Can GutSense H+ be given to children?

Yes, GutSense H+ probiotics are safe for children and may help relieve constipation, acid reflux, lactose intolerance symptoms, and digestive discomfort associated with antibiotic treatments.

Giving probiotics to children can also help prevent viral infections and reduce the severity of flu symptoms by maintaining a healthy gut microbiome and strengthening the immune system.

Suitable for children older than 6 months. Give half of the daily adult dose to children 6 months to 10 years. Children over 10 years can be given the full adult dose.
Can GutSense H+ be taken while pregnant or nursing?

Yes, GutSense H+ probiotics are safe for pregnant and nursing women. However, we recommend consulting your healthcare provider before adding a new probiotic supplement to your diet.
Can I take GutSense H+ probiotics with antibiotics?

Yes, GutSense H+ can be used while taking antibiotics to minimize common side effects, such as diarrhea, yeast infections, and gut dysbiosis. As a general rule, you should wait at least 2 hours after taking the antibiotic before you take a probiotic supplement.
Are there any side effects to taking GutSense H+ probiotics?

Side-effects of probiotics are very rare, however, if you experience gas or loose stool, these symptoms usually subside within 1 or 2 weeks of probiotic treatment.
Are there any contraindications when combining GutSense H+ probiotics with other supplements, prescriptions or over-the-counter medications?

There are no known contraindications for taking GutSense H+ with other supplements or medications. However, if you have any questions or concerns, please check with your healthcare provider before introducing the supplement to your routine.
What is the difference between GutSense and GutSense H+?

While both of our probiotic supplement products aim to improve digestive and immune function, the blend of probiotic strains differ due to the unique human and canine gut microbiomes.

GutSense for dogs is formulated with canine-specific strains that have been carefully selected to restore the natural balance of your dog's microflora and support their digestive and immune system.

With 9 research-backed probiotic strains, GutSense H+ is a human supplement designed to reset your gut health, encourage the growth of healthy bacteria in the gastrointestinal tract and boost immune function.
Is GutSense H+ made using the same Italian non-dairy manufacturing process as used in GutSense for dogs?
What is the return policy?

All our products come with a 100% satisfaction guarantee. If you're not completely satisfied with the product you've ordered, simply let us know within 60 days of your purchase, and we'll initiate the return process. Please see our detailed return policy here.