About Dr. Peter Dobias
About Dr. Peter Dobias
With over 30 years of experience in conventional and integrative veterinary medicine, Dr. Peter Dobias, DVM, has dedicated his professional life to helping dogs and their people to prevent and treat disease naturally, and create solid foundations for happier, healthier, and longer lives together.
His career as a practitioner started in the Czech Republic after graduating as a Doctor of Veterinary Medicine in 1988. A couple of years later, Dr. Dobias moved to Vancouver, BC Canada where he obtained his Canadian Certificate of Qualification.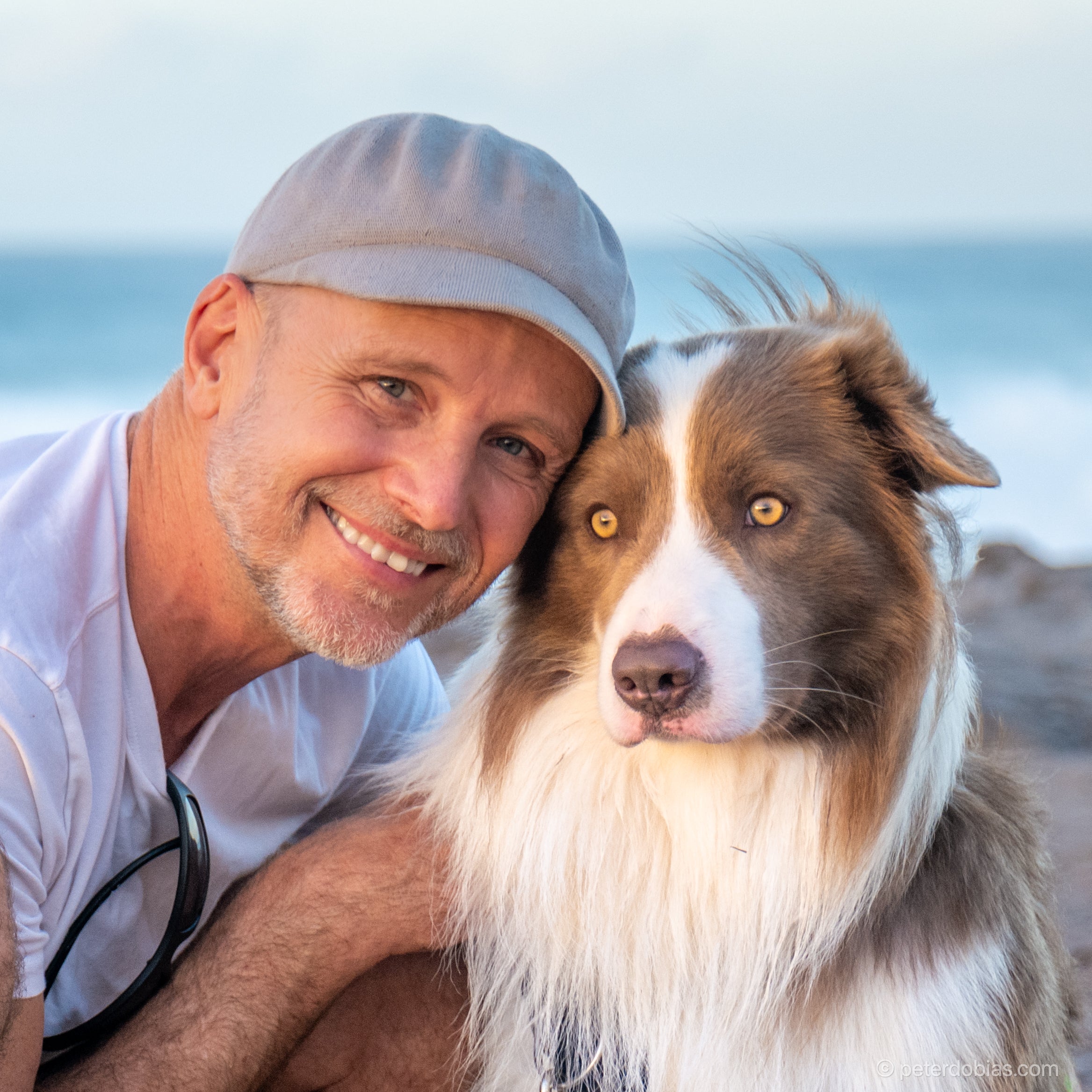 Inspired by his grandfather's background in herbal medicine, Dr. Dobias had an early interest in natural nutrition. His clinical experience with conventional treatments and processed pet food, made him question the traditional veterinary model and he went on to study nutrition and animal homeopathy with Dr. Richard Pitcairn, DVM, an American expert in holistic integrative veterinary care.
The amazing transformations his patients underwent after following the principles of natural healing (detox, nourish, and reset) prompted Dr. Dobias to open an integrative veterinary practice, where he was able to reduce the use of pharmaceutical drugs by 80-90%. That's when he discovered that most health conditions and diseases in dogs are caused by poor diets, nutrient deficiencies, and toxin overload, as well as spinal misalignment and injuries that lead to energy stagnation and disease.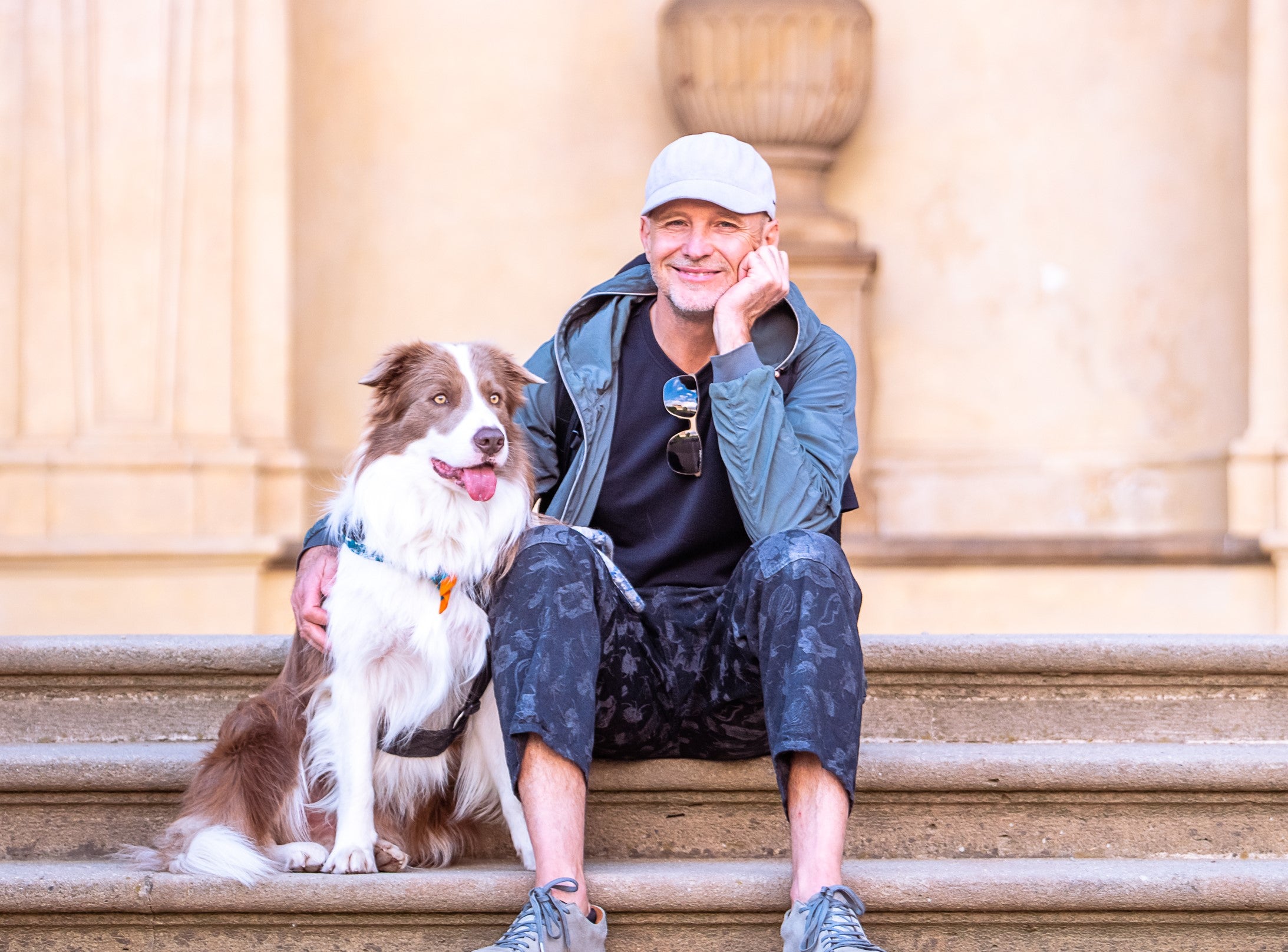 Over the years, Dr. Dobias gradually shifted from working in private practice to offering dog lovers from all over the world access to the key elements of how to create good health without the use of drugs. He accomplished this by creating free educational blogs, courses, webinars, and podcast episodes on dog diseases, nutrition, and longevity to dog health and diet tools and high-quality, natural, and eco-friendly supplement lines for dogs and humans.
Dr. Dobias' goal is to empower people with the knowledge to help them prevent disease, and navigate the complex field of medical science to make the best choices for their health and the health of their canine family members.
Dr. Dobias and his team adhere to the principle of producing top quality, natural supplements, that are also eco-friendly. This is why all supplements are packaged in glass bottles with metal lids, and are shipped in cardboard eco-sleeves. The company also donates part of the proceeds from supplement sales to a variety of animal welfare efforts.
Our products
Unleash a world of health and happiness, where you and your beloved dog experience the rhythm of happy, healthy, and vibrant life together.
Inspired by the basic principles of natural healing and a deep belief in drug-free natural care, our all-natural nutritional supplements and plant-based health products are formulated to boost health and transform lives.
We are here to support you on the quest to a healthier, happier, and longer life together.

Feel confident you made the right choice for your and your best friend's well-being with advanced natural health products that meet the highest quality and purity standards. Developed in collaboration with nutritional formulation experts, our line of dog and human supplements provides an effective drug-free alternative to conventional treatments that supports the healing process and restores balance.
We strive to create products that are not only good for you and your canine companion but also for the planet. That's why our supplement formulas contain sustainably sourced natural ingredients that undergo rigorous third-party testing before being packaged in glass and shipped in plastic-free eco-sleeves.
[...] A chronic axillary rash of 5 years' duration cleared up after 12 days on this. I will give him this for life!

Beverly Fuller

on Apr 27, 2023

[...] Have been using Dr. Dobias Fab-4 and Liver Tune for 5 years now. We are a life long fan!

Jonna Wolcott

on Apr 25, 2023

I make Ollie's food, so with this as well I know he is getting all the nutrients he needs

Jan Swingler

on Apr 25, 2023

This is a great supplement to raw food for your dog!

Jillian Shea

on May 30, 2023
Dog Products
Experience the peace of mind and satisfaction of giving your pup the healthiest and longest life possible. Discover our natural dog supplements, chemical-free health solutions, and eco-friendly supplies formulated with high-quality ingredients and extra care for your canine companion. Keep your dog safe with plant-based alternatives to toxic flea and tick control and topical treatments
.
The Fab 4
Balance your pup's diet with the Fab 4 advanced canine nutritional support bundle. Boost your dog's health and immune system with natural dog supplements formulated with human-grade, sustainably sourced, natural ingredients.
Human products
Healthy people have healthier dogs. Enrich your diet with essential nutrients and create vibrant health naturally without toxic drugs and chemicals. Discover our human supplement collection formulated to help detox, nourish, and energize your body for optimal health and immune response.
Customer care
Whether you're learning how to add supplements to your puppy's diet, trying to extend your senior dog's life or addressing a specific health condition, our 5-star-rated customer care team is ready to support you and your best friend on your health journey.

Good value for the money. Expensive up front but they have lasted 2 months and the bottles and jars are still half full.

Debie Cohen

on Oct 12, 2022

Very beneficial! [...] They seem to have more energy when taking this supplement.

Katie Blomme

on April 29, 2023

The hairq test is an invaluable tool to ensure that my dog is healthy and that I'm doing a good job of caring for her. [...]

Laura Sheffield

on May 29, 2023

My dogs are very healthy. I do believe it's because of these excellent supplements.

Shirley Kane

on April 22, 2023
Our Team
Meet our fantastic team of pet parents. Embracing life with our four-legged companions and sharing adventures with them is an invaluable gift. That's precisely why we are here: to assist you in ensuring that this journey together is the longest and healthiest it can possibly be.