FleaHex® Household Spray (Step 2)
Natural household flea spray
Natural household flea spray. Plant-based and guaranteed to work.
Buy multiples or add other Dr. Dobias original canine or human products to SAVE AN ADDITIONAL 5-15%.
FREE SHIPPING on orders over $129
Secure Checkout
Fast Shipping
Money-Back Guarantee
Sold by Dr. Dobias USA, LLC
FleaHex® Household Spray (Step 2)
/

GMO Free Ingredients

Made in the USA, Canada & Norway

Recyclable & Glass Packaging

Certified Organic Ingredients

Natural and Plant Based

Completely Drug Free
Save on all dog essentials
Buy multiples or add other Dr. Dobias original canine or human products to SAVE AN ADDITIONAL 5-15%.
Add all essentials to your cart and save with Smart Bundle Pricing:
Buy More,
Save More! *
Buy 2 products to receive 5% off, buy 3, save 10%, buy 4 products or more to get 15% off! * When you purchase multiples of the same or varied products
Ingredients

Ingredients
All ingredients are sourced directly from growers and produced with the most rigorous quality control. We do not source from countries that are known to tolerate widespread animal abuse.
Cedarwood oil
Neem oil
Cedar oil
Rosemary oil
Tea tree oil
Lemongrass oil
Peppermint oil
Apple Cider Vinegar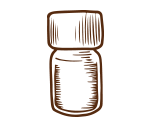 HEXCalibur® - Certified Organic Essential Oil Blend
A non-toxic proprietary blend of certified-organic essential oils (lemongrass, cedar wood, rosemary, tea tree, peppermint and rose geranium) that makes TickHex® stand apart from other natural tick products.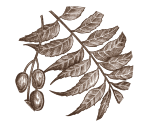 Neem Oil - Natural Insect Repellent
Neem oil is known for its insect repelling properties. Our neem oil works in synergy with HEXCalibur® Essential Oil Blend.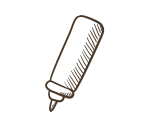 Emulsifier (Polysorbate 80)
We use a small amount of emulsifier in FleaHex® Household Spray to stabilize the oil and water droplets in the suspension. (Spray Only)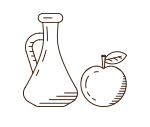 AVC - Certified Organic Apple Cider Vinegar
Enhances cleansing and deodorizing effect. (Spray Only)
The FleaHex® Story
The FleaHex® Story
"Our Journey to a natural flea solution."
"We love dogs and understand how much your dog means to you. We trust that FleaHex® and our other natural products will help your canine friend live a long, healthy and happy life."
Based on EPA reports, conventional flea and tick products have caused serious side-effects and we believe your dog deserves to be protected and treated better. FleaHex® is made from all-natural ingredients, herbs and essential oils and has a pleasant, mild herbal scent.
It is often said that Hawaii is the "flea capital of the world." We developed and tested in Hawaii to ensure efficacy where fleas flourish.
FleaHex® has been used since 2015 and has the highest safety and excellent satisfaction record. We are confident that FleaHex® will work for your dog and offer you a 100% satisfaction guarantee.
Why FleaHex®?

Why FleaHex®?
In the following section, we will briefly cover some of the studies done on the toxicity of traditional, drug-based flea control products.
A report by the NRDC found that the riskiest pet products contain a family of poisons called organophosphates, or OPs. OP pesticides are derived from nerve gas, and interfere with nerve signal transmission. Since the neurological process they attack is common to insects, humans, dogs and cats, they can harm more than just fleas and ticks. Over a four-year period ending in 1996, poison control centers logged some 25,000 cases of children under age the age of six who were exposed to OP pesticides from flea and tick control products. Hundreds of children were hospitalized.
Over 50,000 Percent More Than EPA Recommended Toxicity Levels
Source: [1], [2], [3], [4], [5]
According to a 2009 report by the NRDC – domestic animal flea and tick shampoos, collars, sprays and dips can expose adults and children to toxic pesticides at concentrations that exceed by 500 times — 50,000 percent — the safe levels established by the Environmental Protection Agency.  NRDC states in a 2021 article that the EPA received 75,000 incident reports documenting pet harms associated with just one type of flea collar.
In 2008 there have been 20,245 reported canine incidents:
| Minor Side Effects | Moderate Side Effects | Major Side Effects | Deaths |
| --- | --- | --- | --- |
| 15,186 | 4,748 | 144 | 167 |
The EPA study covered the most popular spot-on flea and tick control products on the market and is the only such study ever done to monitor the effects of these drugs on companion animals.
| Product | Active Ingredients | Total | Deaths | Major | Moderate | Minor |
| --- | --- | --- | --- | --- | --- | --- |
| Adams Spot-On Flea and Tick Control (Dogs) | | 463 | 3 | 8 | 52 | 400 |
| Advantage 10 Topical Solution | | 304 | 4 | 2 | 42 | 256 |
| Frontline Plus (Dogs) | | 2,469 | 39 | 47 | 511 | 1,872 |
| Frontline Top Spot (Dogs) | | 255 | 6 | 7 | 67 | 175 |
| Hartz Advanced Care Drops Plus (Dogs & Puppies) | | 322 | 9 | 17 | 116 | 180 |
| Hartz UltraGuard Drops (Dogs & Puppies) | | 501 | 28 | 16 | 197 | 260 |
| K9 Advantix 10 | | 1,645 | 7 | 3 | 244 | 1,391 |
| ProMeris (Dogs) | | 2,820 | 47 | 1 | 195 | 2,577 |
| Sergeant's Cyphenothrin + IGR (Dogs) | | 9,577 | 21 | 37 | 2,976 | 6,543 |
| Sergeant's Gold (Dogs & Puppies) | | 40 | 0 | 3 | 10 | 27 |
| Sergeant's Silver (Dogs) | | 1,175 | 1 | 3 | 308 | 863 |
| Vectra 3D (Dogs & Puppies) | | 674 | 2 | 0 | 40 | 642 |
Load more

Safety & Efficacy
There are several steps that we take to make sure FleaHex® Wash and Spray are safe and effective around domestic animals, puppies, and children.
Tested for 4 years and on the market since early 2015.
USDA certified organic, natural and plant-based ingredients.
Praised as highly effective based on our customer reviews.
Bottles made of BPA-free and 100% recyclable materials.
Sourced from nature & safe for the whole family!
FleaHex® acts like a natural deodorant and a flea and tick repellent, helps achieve a healthy skin and glossy coat, and it is safe for puppies.
Our story
Our story
I have been living in Vancouver since 1991, which I can tell you is a lot of winters spent in the rain!
In fact, if I was to get scientific about it, on average that would be nearly 1,500 days that Skai and I spent plotting our winter escape.
At first, in an attempt to narrow down the search, Skai dropped his ball onto an open map. His motta was wherever the mud smears on the map we shall go, but Greenland didn't seem to solve our problem. So we decided to ditch the ball and dream big instead.
Those dreams led us to the wonderful island of Maui, Hawaii, where we spent many winters together. What Skai and I loved most about Hawaii are the pastures and the vistas. We walked together for hours, sat by the ocean, soaking up the fresh, salty air and the gentle morning and evening sun. After Skai passed in 2017 I continue to come to Maui, and am now able to share this beautiful island with Pax.
We have a spot where we sit side by side, Skai leans his body into mine and we marvel at the beautiful,  calm energy of the island. I am so grateful for all the time we spend together and I speak entirely from my heart when I say our time in Maui has been the greatest adventure Skai and I have ever shared.
But as we all know, none of this world's great adventures are complete without an arch nemesis. The super villain of our Hawaiian island turned out to be, you guessed it, fleas. Now Skai and other raw fed dogs usually have a certain degree of resistance to fleas, but Maui, the flea capital of the world, is a completely different ball game!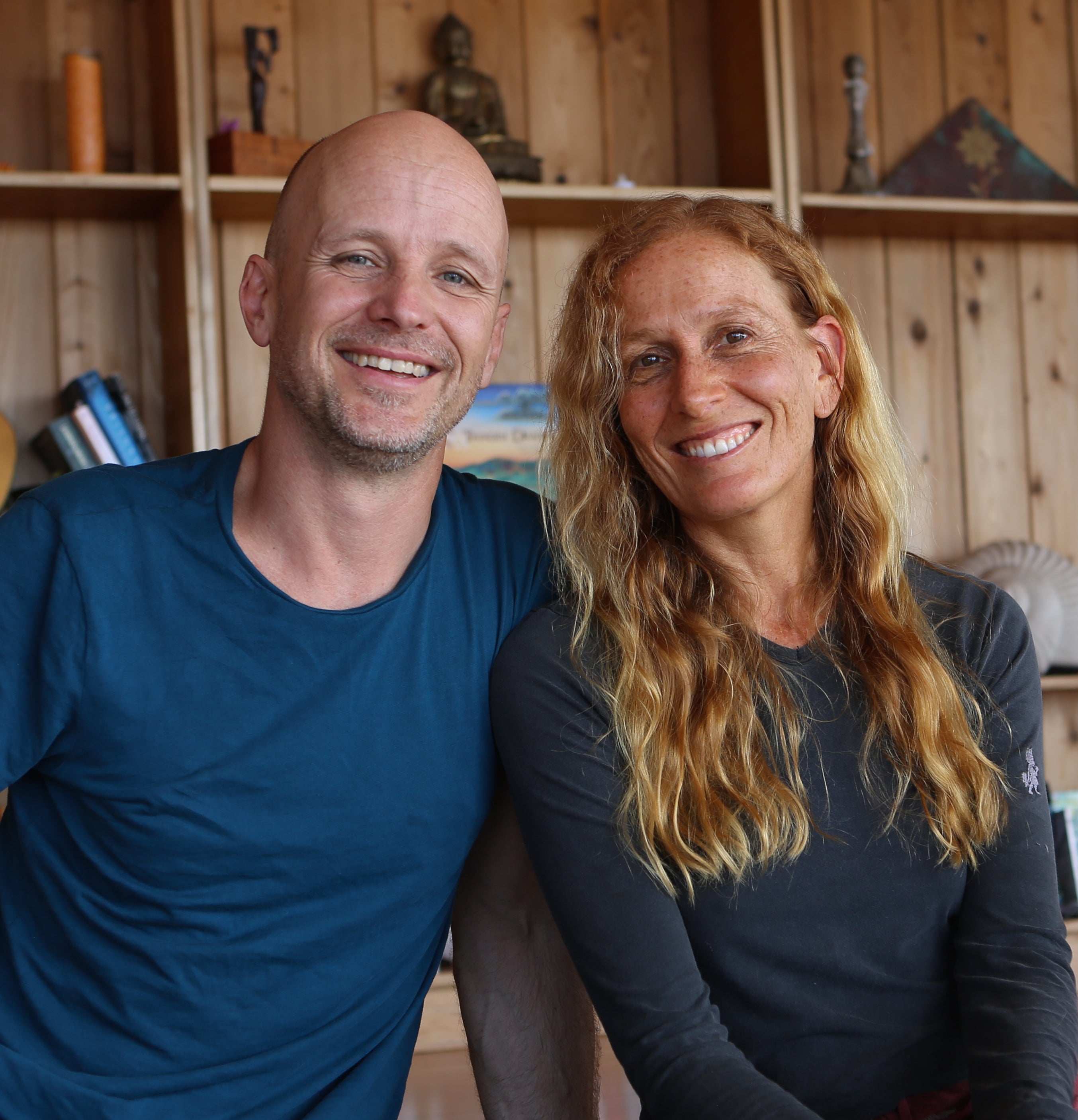 I originally met Gabriella, the co-creator of Tickhex at a Maui yoga studio. We quickly became friends and so did our dogs, Aina and Skai. The problem was that Aina kept bringing unwelcome flea visitors to my house and well…. that is where it all began.
Gabriella is an organic farmer and a herbalist. When we saw the flea problem growing out of control, she started researching and testing a variety of herbal formulas and essential oils. At first, it was hard to get long-term, reliable results but, after a couple of years of fine tuning, her formula was perfected. Since then, FleaHex® has been rigorously tested in many different environments with the most staggering, positive results.
To be frank, I never thought of launching a natural flea product before, but the call to adventure leads many of us to do the impossible. I truly believed it was impossible to come up with a formula that would  eliminate adult fleas and interrupt their flea cycle, as well as repel any new fleas from settling into the environment. Boy, was I wrong! Tickhex is a one-way ticket to get rid of your dog's fleas!
Over the years, the need for a natural flea product to replace the conventional, toxic treatments has grown exponentially. Dr. Dobias Natural Healing has received hundreds of emails on this very topic. And there is good reason. During my years working closely with dogs and their guardians I have come to understand just how many of our dog companions experience seizures, nerve disturbances and many other health concerns after the application of conventional flea products. This is a frightening observation. So making this project happen was a no-brainer. I love seeing happy healthy dogs and there is no better way to do that then with natural healing and natural herbs.
Together Gabriella and I share a working harmony and deep trust in one another. Our combined skills are the perfect blend to bring a top quality, safe and highly-effective product like FleaHex® to you.
Wishing you and your dog(s) many healthy, happy and flea-free years!
FleaHex® Application Process:
Wash
Use FleaHex® Wash to thoroughly wash your dog once per week for 4-6 weeks.
Comb and prepare your dog's coat as for any other bath. If your dog's coat is greasy or dirty, wash it first with regular dog shampoo before using FleaHex® Wash. Wet your dog's head first. (Note: you will not need to apply FleaHex® on your dog's head during the application) Shower your dog's whole torso using lukewarm water. Apply FleaHex® throughout the wet coat, add water as needed and continue working it through your dog's coat for 10 minutes. Rinse the product off thoroughly with warm water and towel dry your dog or air dry as preferred. (This will not reduce the effect of FleaHex®).

Clean & Spray
Vacuum your house thoroughly and wash all blankets and bedding.
Pay special attention to your dog's favourite spots.Keeping your house vacuumed and clean will help reduce local flea infestations. Ideally, use hot water in your washing machine cycle. You can also spray the surface of the vacuum bag with FleaHex® Household Spray* to prevent re-infestation.
Spray carpets, bedding and blankets weekly for at least 4-6 weeks or as desired.
Please note that while Fleahex® Household Spray is safe for you and your dog, it is formulated to be used in your house, not on your dog. Use a flea comb to evaluate FleaHex® treatment results. It may take several weeks to see the flea population decline especially in severe infestations. If you live in a region with heavy flea infestation, we suggest that you use FleaHex® once or twice a month as a preventive.
FleaHex® is formulated and recommended for dogs only. Using the product on any other species is at your own risk.
*Shake well before use.

Spray your dog
Use TickHex® Spray topically on your dog, up to once per day during tick season, to work against fleas and ticks. Shake well before use. Do not spray in the face.
The amount of TickHex used depends on the size of your dog and how often you apply it. For complete protection against fleas, it must be used in conjunction with FleaHex® Wash and FleaHex® Household Spray.
For more detailed instructions on how to use TickHex, please go to the TickHex product page and click on the Directions tab.
Buy multiples or add other Dr. Dobias original canine or human products to SAVE AN ADDITIONAL 5-15%.
FAQs
What is the minimum age I can start using FleaHex?

Eight weeks is the minimum recommended age.
Can it be used on pregnant or nursing dogs?

FleaHex is safe for pregnant dogs, but we recommend not using it while the dog is nursing.
What are the ingredients?

If you are looking for the ingredients list and description, please go to the Ingredients tab. Our ingredients are of the highest quality and all ingredients are certified organic, except for a very small emulsifier in FleaHex® Household Spray and a small amount of scent to balance the strong aroma of Neem.
Can you use FleaHex® Household Spray on Dogs?

FleaHex® Household Spray is made for household use. However, it can be also used in cases of severe flea infestation on your dog once a week during the first month of FleaHex® use.
What is the HEXCalibur® formula?

HEXCalibur is our proprietary blend of certified organic essential oils. It is safe and non-toxic for animals and children. It contains lemongrass oil, rosemary oil, peppermint oil, tea tree oil and cedarwood oil.
How much do I use?

The amount of FleaHex® used depends on the size of your dog. You need to use an amount that will allow the product to penetrate right down to the skin when using the wash.
Why is FleaHex® a wash and not a spot or oral product?

Choosing the right flea treatment method takes nothing more than common sense. In most cases, a product that is given orally is not as ideal as a topical product. Less concentrated products are naturally better. It is better if the active ingredients can be washed off after adult fleas are gone, rather than maintaining a high residual concentration of flea product. That is why we have chosen a wash.
How long do I lather FleaHex® for?

We suggest you massage for 10 minutes and add water as needed to help the product penetrate down to the skin. We are sure your dog will appreciate the massage!
How often is it applied?

Use FleaHex® Wash to thoroughly wash your dog once per week for four to six weeks. Use the FleaHex® Household Spray once per week for four to six weeks on bedding, carpet and blankets. It may take several weeks to see flea population decline, especially in severe infestations. If you live in a region with a heavy flea infestation, we suggest that you use FleaHex® Wash and Household Spray once or twice a month as a preventative measure.
Why is my dog's coat so oily after using FleaHex wash?

This is specific to certain breeds of dogs with fine hair including, but not limited to, Poodles and Bichon Frise breeds. The challenge with some dogs is they are bred to have an undercoat and not a top coat, which makes their hair extremely fine.

There are two possible solutions. You can use regular shampoo before applying FleaHex Wash and apply only a small amount after the shampoo. Then, use warm water to make sure the oils are rinsed off.

If the oiliness of the coat is still too much, you can use FleaHex Household Spray topically and apply enough to cover the entire coat. Although FleaHex Household Spray is recommended for use in the home to work in conjunction with FleaHex Wash, it can safely be sprayed directly onto your dog as well, allowing them to still enjoy being naturally flea-free.
What if FleaHex® is not working?

While FleaHex® is highly reliable, it is possible that you will see fleas for a few weeks before the population declines. This will depend on the level of infestation and how many flea eggs and larvae are in your house.

You also need to ensure that you follow the instructions on the product label and repeat the treatment weekly for four to six weeks as per instructions. In the unlikely case that you still continue seeing fleas, you can email us at customercare@peterdobias.com and we will be happy to help you or issue a refund depending on your preference.
Will it work more quickly if I use twice as much?

The goal is to penetrate your dog's coat. A good thorough combing before the treatment will help you use less product. If your dog is really dirty, you may use a regular shampoo first, rinse it off and then use FleaHex®.
What if I don't have fleas right now? Can it be used as a preventative measure?

We recommend using FleaHex® Wash and FleaHex® Household Spray together one to two times per month to prevent fleas from reproducing and creating an infestation depending on the length of the flea season in your area.
Are just a few fleas nothing to worry about?

A few fleas mean dozens and hundreds are waiting to hatch. Even one flea is a likely sign that there is a problem waiting to happen.
My dog is scratching, how do I know that he has fleas?

Every dog lover should have a flea comb to check for fleas. If your dog is scratching, and you find no fleas or flea dirt, your dog may have other causes of itching. We suggest you check our blog and search for articles on allergies, itching and skin problems in dogs.
What makes your formula different from the other all-natural formulas?

Our formula works in many ways. It gets rid of adult fleas, it stops the flea cycle in its tracks and it repels fleas. FleaHex® is made with certified organic ingredients and comes with a 100% satisfaction guarantee. It either works for you or you will get your money back.
How long will a bottle last?

Each dog will require a different amount of FleaHex® in order to penetrate down to the skin and be effective. In our experience, one bottle will last several months or much longer, depending on the size of your dog.
How long does it last? What is the expiry date?

Although there is no expiry date printed on the bottle, we recommend refreshing your FleaHex® supply every three years to make sure you are getting the full effectiveness of the product as we do not add any preservatives.
Does it work on other animals?

As a company, we have focused on products and holistic healing for dogs. FleaHex® has been proven effective and safe in dogs. It has not been tested on cats and other animals and for now, such use is not recommended.
Does FleaHex® work on ticks?

While we have seen some promising results, we developed TickHex® which is our all-natural spray effective for ticks.
Does it matter if they go for a swim afterward? Will it wash off?

If you use FleaHex® every seven days for four to six weeks initially and then as needed on a preventative basis, your dog should be fine swimming and will still be protected. If you see that a re-infestation happens and you continue seeing fleas, we suggest you increase the frequency of administration or contact us and we will be happy to help.
Precaution

If your dog is allergic to essential oils, please note that FleaHex contains a blend of essential oils so it may not be the right choice for your dog. Please avoid getting the product in or near the eyes.